Venue
Moscow Marriott Grand Hotel *****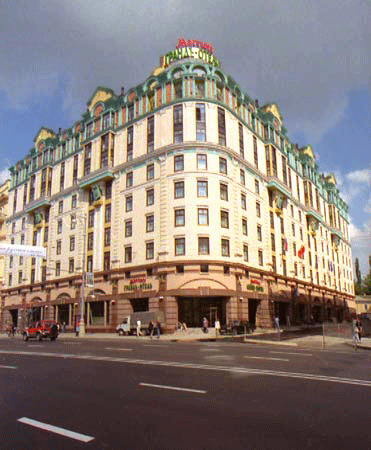 Address:
26/1 Tverskaya Street, Moscow
Tel. +7 495 937-00-06
Fax. +7 495 937-00-01

Website: www.marriott.com/hotels/travel/mowgr-moscow-marriott-grand-hotel

Transportation:
Mayakovskaya metro station.
When exiting turn left and proceed along Tverskaya Street up to Staropimenovsky Pereulok. The hotel is a 5–7 min. walk from metro station.
Parking:
There is on-site parking. Cars can be parked on Tverskaya St. and the lanes nearby. Please mind that in the morning road traffic in the city center is heavy.

About Moscow Marriott Grand Hotel:
A part of Marriott hotel group, Marriott Grand Hotel is comfortably located in historical center of Moscow in Tverskaya St. Moscow Kremlin is a 15-min walk and Sheremetyevo Airport is 30 min by car from the hotel. Marriott Grand Hotel was opened in 1999. The main advantage of the hotel is outstanding service that responds to highest standards of Marriott International.
Location map: